Make a
Beautiful
First Impression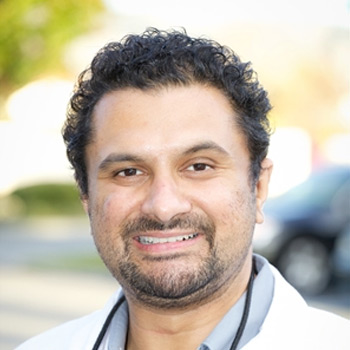 Dr. Gagan Sandhu
My name is Dr. Gagan Sandhu. I did my dentistry back in India in 2002. Then I migrated to the US; took my boards. I got trained at the University of Pacific, UCLA and Duggan Study Institute (Loma Linda). And after that, I took my state boards, and I got my DDS.
Dr
 Sandhu has extensive training and certification in doing implant surgery and has been successfully doing implant surgery 
since
 10 years. Laser certified. Dr. Sandhu has certification from Biolase and is a certified laser Dentist. Performing laser gum therapy, laser whitening, and laser surgeries. 
Endodontic Certification. Dr. Sandhu has special training in Endodontics and successfully performs RCT with Protaper system and 3 D obturation.
Dr. Sandhu completed the graduate program in dentistry, BDS, in 2002 from the prestigious Chaudhary Charan Singh University, Meerut, Uttar Pradesh, India, with honors in Periodontics. He completed certification in Dental Implants in 2002. Dr Sandhu immigrated to the USA in 2003. He took his dental training at University of the Pacific School of Dentistry, San Francisco and The Duggan Institute of Dentistry, New Port Beach, California. Dr Sandhu got his California Dental License in 2007.Dr. Sandhu got certification in Invisalign in 2007 and is a Preferred Invisalign Provider.
He enrolled in advanced integrated implant Surgery program for one year at Noble Biocare in 2008. He received certification in dental implant surgery and has since been successfully performing dental implants for many years.
He has gained valuable experience in performing Cosmetic, Restorative, Pediatric, Orthodontic and Implant Dentistry.
He takes pride in continuous training and attending seminars to enhance his skills in dentistry. He believes in the latest dental technology so that he can provide the best dental care to his patients. Dr. Sandhu has thousands of happy and satisfied patients because has deep commitment for patient care and provides the best dental care to his patients.
Dr Sandhu is an active member of the following Associations:
American Dental Association
California Dental Association
Santa Clara Dental Association
Dr. Sandhu has been happily married for the last six years and is blessed with a three year old son. He has a very huge circle of friends. He enjoys traveling, reading and music.
The most rewarding part of being a dentist is basically as I was saying, whoever has experienced dental pain, it is really a bad pain. And most of the time for some reason, we have seen patients who have pain to that degree that they aren't able to sleep, they have had these problems for a while. And it's like when the camel's back has to break, and most of the times we've seen it's in the night. So as the night approaches, the pain starts to shoot. I had a patient, if you ask me what was the most rewarding part of being a dentist – this poor gentleman started having pain during the middle of the night, we do take emergency calls so I took his call, we got him in in the morning, he had a very bad, severe infection in one of his mandibular molars, which needed a root canal. So we had to put him on some strong antibiotics, give him some strong pain medicine, drain the tooth out and get the infection out, and he was feeling much better right on the chair itself. So, I would say that was when I felt really good about being a dentist, that the person who was in so much pain, I could get him out of the pain. He of course thanked me, and he came later on and we did his root canal and crown.